Encounter: Meeting Points Along Buffalo Bayou



A collaborative project to raise awareness for the value of public recreational spaces and invite community engagement. Involved six installations designed to educate the public about Buffalo Bayou's East sector. Proposals exhibited at Sunset Coffee Building. Event hosted on April 7th of 2018.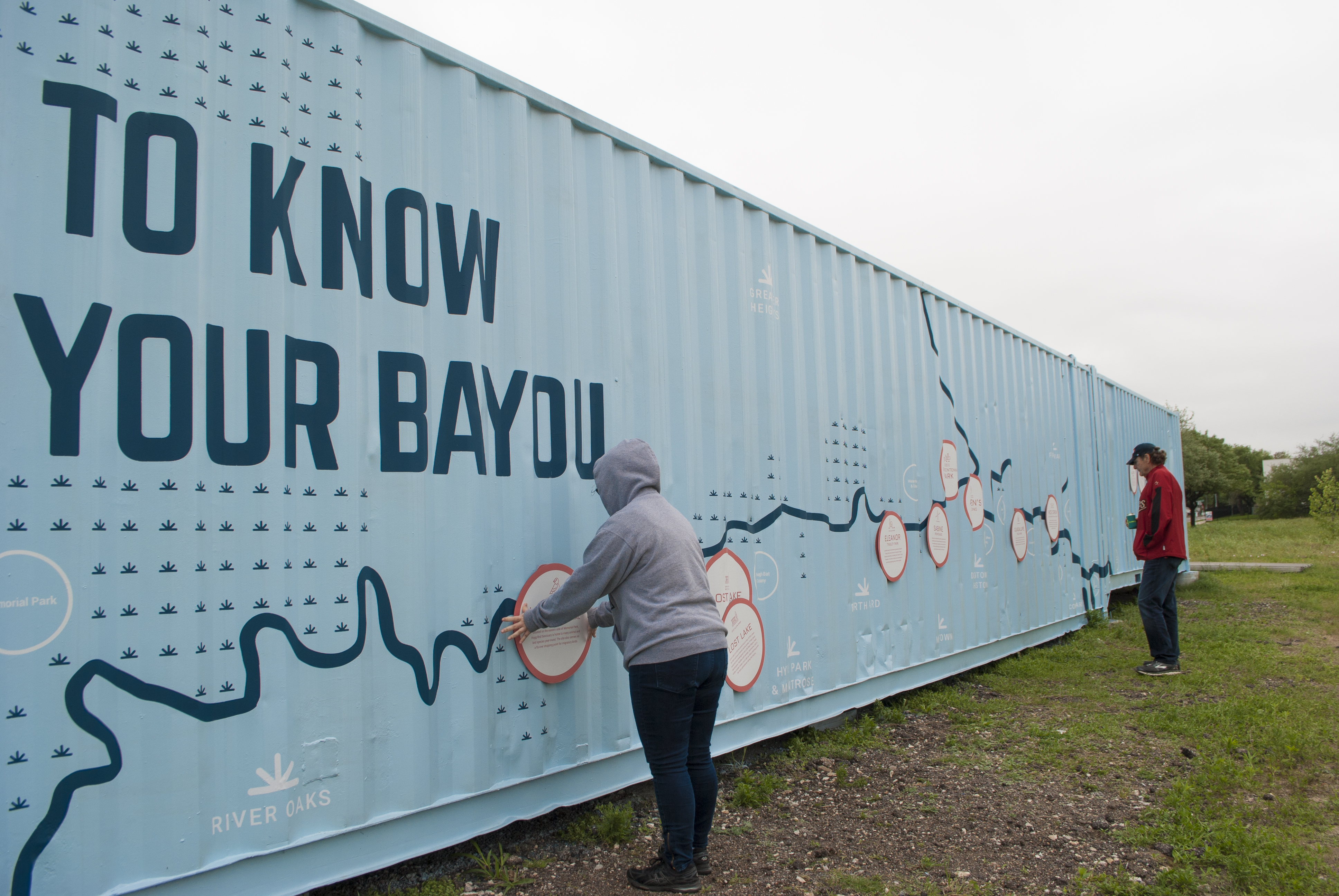 The main interaction is a magnetic map puzzle of Buffalo Bayou, its boat launches, park areas, and prime destinations. Participants learn about the recreational potential of the bayou by matching informational magnets with their corresponding sites on the map.



Pedestrian and bicycle traffic all stopped at the map, automatically drawn to its size and deliberate design.



From the map, visitors are attracted down to the water by supergraphics that tell a poetic narrative about the Buffalo Bayou Parnership's plans to develop a communal recreational space to join the two communities currently divided by the bayou.



This image shows the Encounter event on April 7th, 2018.



The beacon facing the street tells visitors that both boats and ideas are being launched at this site.



Media coverage by Houstonia Magazine, Houston Public Media, The Cougar, The Houston Chronicle, 365 Things to Do in Houston, Buffalo Bayou Partnership, and the University of Houston Graphic Alumni Partnership.
© 2018, Isabella Serimontrikul. All rights reserved.