Design for an exclusively online exhibition featuring photographs from five female photographers who preceded or succeeded the Surrealist movement. Interaction with the features of the exhibition—timeline, galleries, biographical content, submission forms—are optimized for screen viewing through a website and mobile app.





The collection: Thirty surrealistic photographs from five female artists of the twentieth and twenty-first century.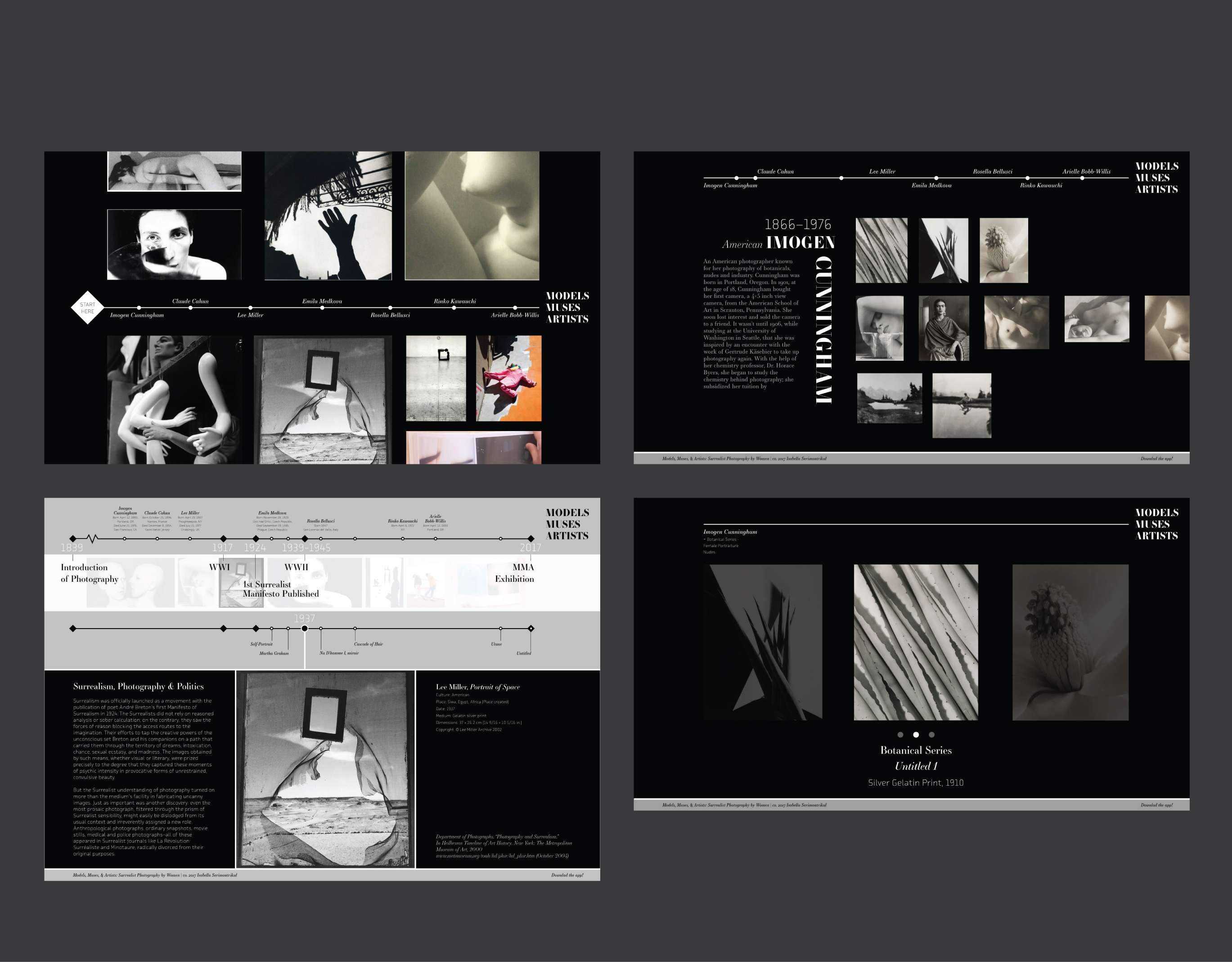 The website: View artists biographies and collections; read about the Surrealist movement, how it started, and the role that women played before, during, and after.




The mobile app: view and read about the collection on mobile devices; use to submit photography to be featured on social media.

© 2018, Isabella Serimontrikul. All rights reserved.